An oil "ticket" is the receipt that the oil company uses to record the oil quantity dispensed at each delivery. An oil truck's oil pump has a meter that measures how much oil is being dispensed. It's the same type of meter that gas pumps have at gas stations. When your oil truck driver finishes pumping your oil, the meter prints the oil quantity directly on the ticket. The driver leaves one copy of the ticket in your mailbox, and keeps one copy for the company's records.
Example heating oil ticket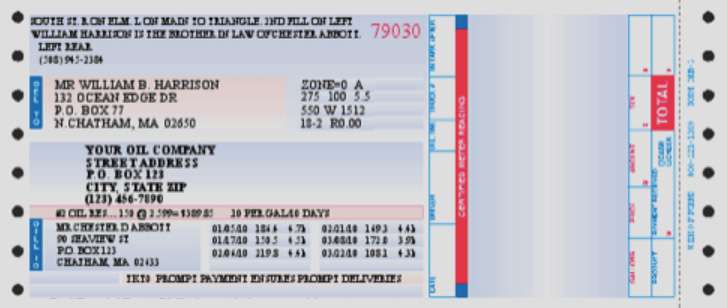 Many states require that oil companies provide paper oil tickets. Some states enable homeowners to opt in to electronic tickets instead of paper tickets.